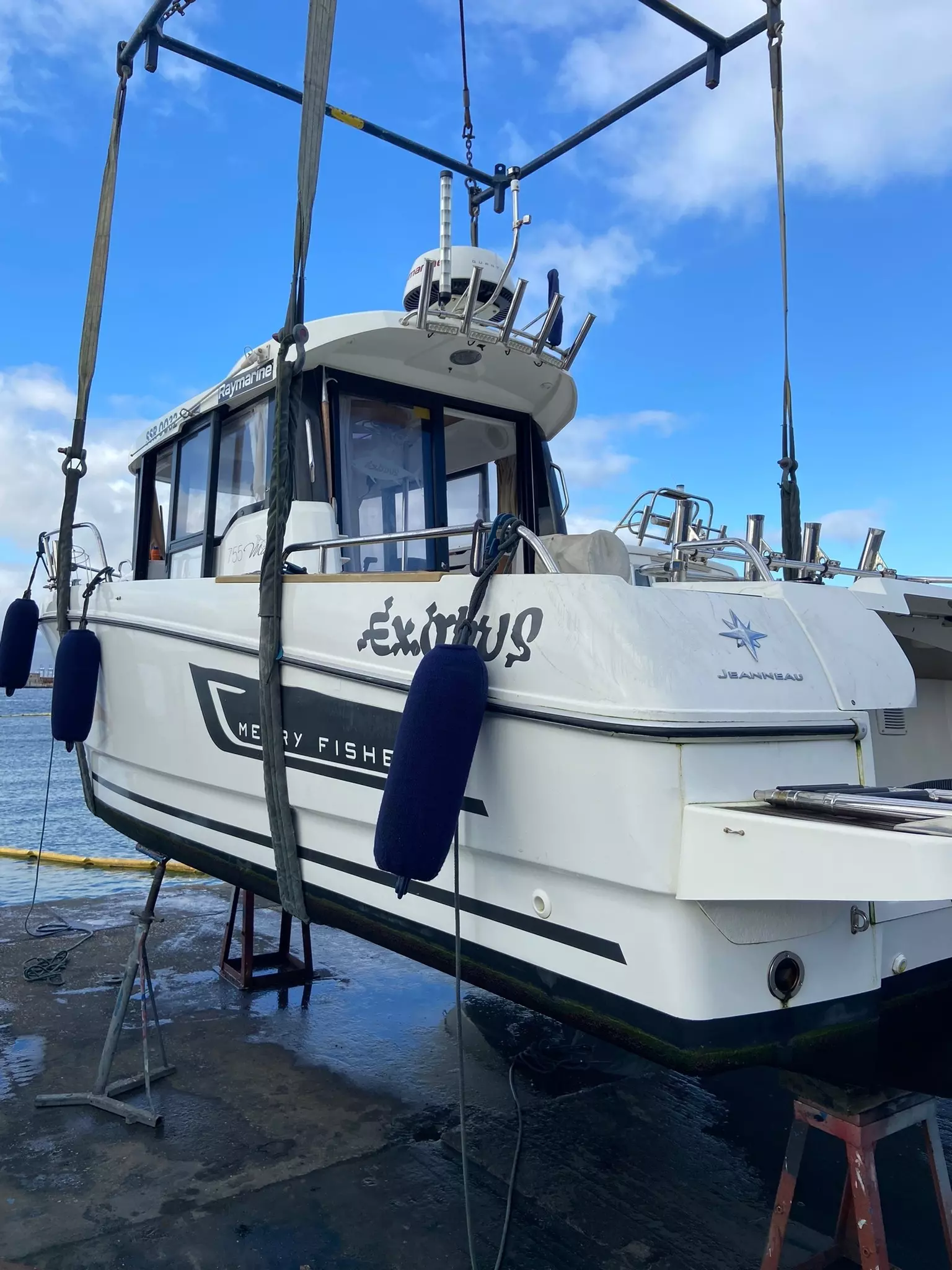 Living in Gibraltar, the ocean is practically inescapable. As a peninsula, Gibraltar is surrounded by the Atlantic Ocean on the west and the Mediterranean Sea on the east. The convergence of both of these huge bodies of water is found on the south where some of the best fishing in Europe can also be found.
This means that, weather permitting, fishing is accessible to Captain John and Sam all year round. Captain John has been fishing since childhood, specialising in spearfishing, rock fishing and tuna fishing. As one of Gibraltar's most qualified divers, Captain John has surveyed most of the popular fishing spots in Gibraltar and therefore knows more than a thing or two about the best fishing spots! Sam has also been fishing since childhood and specialises in jigging and tuna fishing
In 2022, their goal was to join the '300 club', that is to catch a bluefin tuna which weighed over 300kg. They managed to do just that in July and landed a giant which weighed 302kg.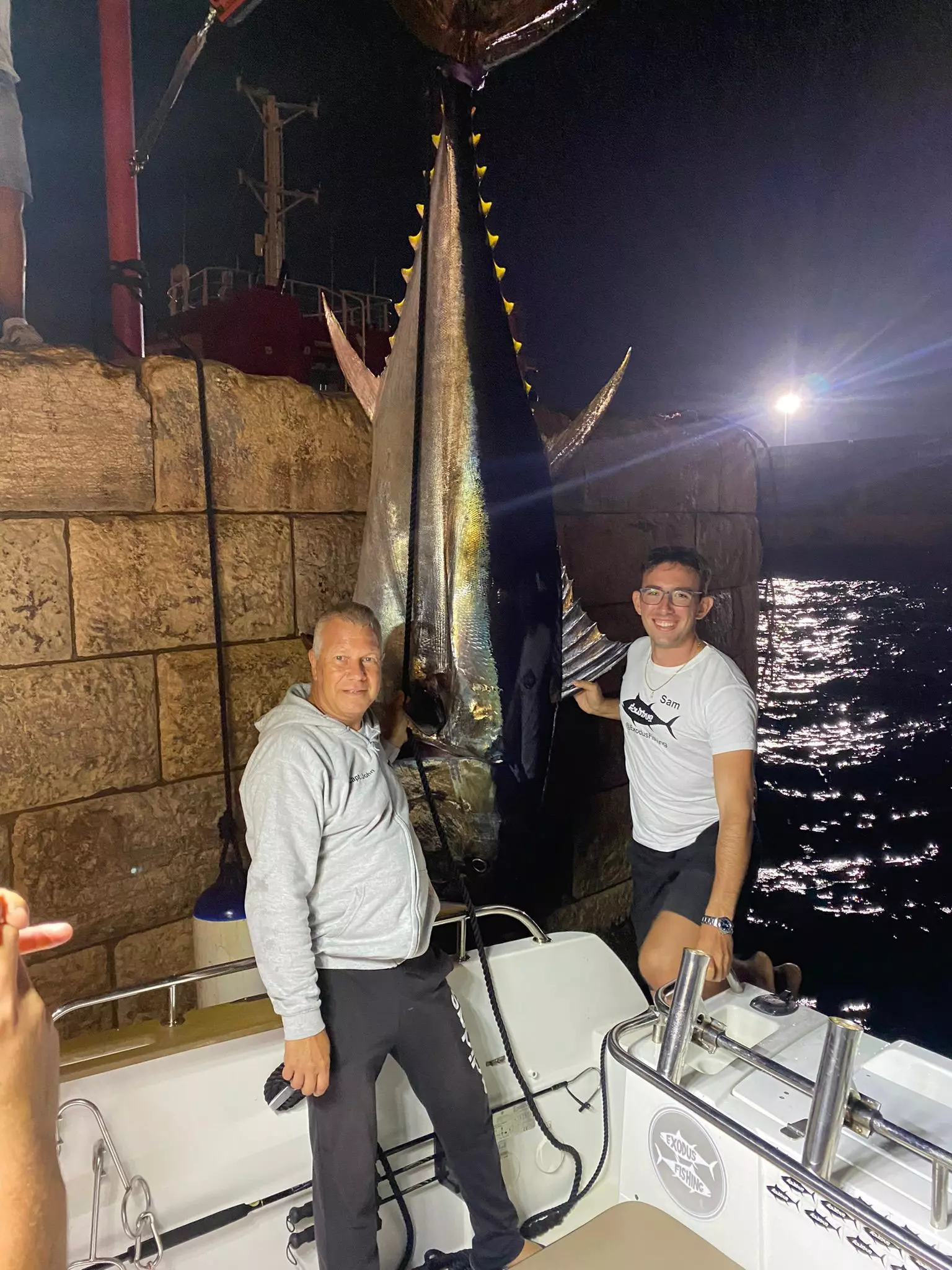 For the 2023 year, Captain John and Sam just wish to improve on what they have already achieved. Despite being experts in tuna fishing you learn new things every year and their goal for 2023 is to implement what they have learnt so that they continuously improve their fishing. Captain John and Sam said 'We also hope to share this incredible fishing with more of you onboard the Exodus and make memories which will last a lifetime!'
When they first purchased the Exodus they had the opportunity to pair it up with any equipment they wished to use. 'We therefore researched the best transducers, fishfinders and radars on the market. We also visited several boat shows, including the Southampton Boat Show, in order to see products first hand.'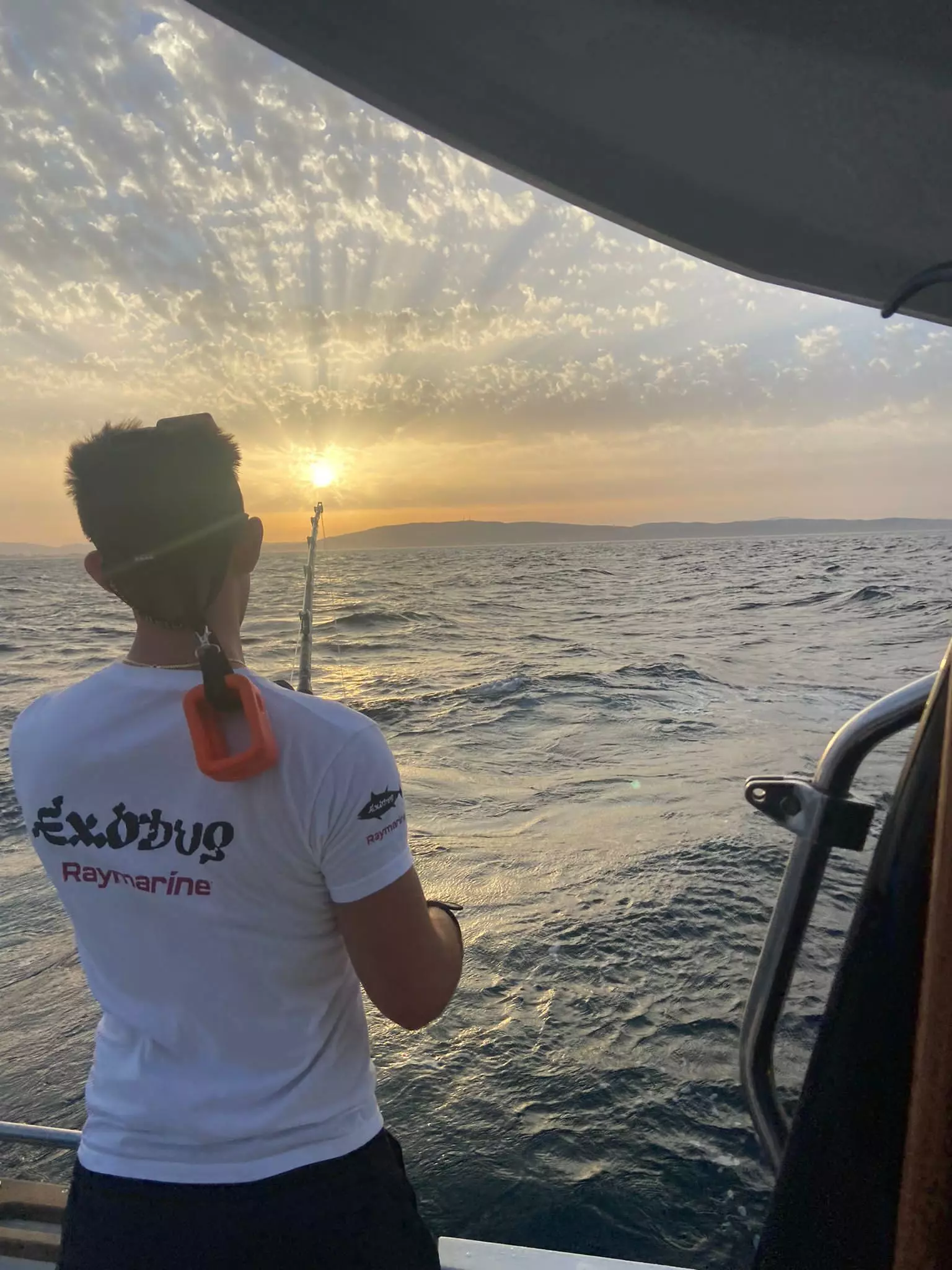 Captain John and Sam told us 'Raymarine stood head and shoulders above the competition. From the advanced technology, to functionality and quality of build, Raymarine products are simply superior to the rest. It is for those reasons why we have been fishing with Raymarine for over a decade and hope to do so for many more decades to come.'
'The best thing about being a Raymarine Ambassador is that we are passionate about the brand and the equipment we use. Our reviews of the products and the videos we post always accurately portray how useful the technology is for us. Being able to share that information with you all is one of the ways in which we like to give back to the fishing community.'