Fareham, UK - Raymarine is delighted to announce its YachtSense Link marine router has won the 2022 DAME Award in the category 'Marine electronics and marine related software'. This innovative device is a multipurpose marine mobile router equipped with Raynet Ethernet ports, mobile broadband connectivity, and onboard Wi-Fi. Announced during the international METSTRADE exhibition, the award was judged by a mix of experts seeking to recognise outstanding products, assessed on overall design, build quality, functionality and use of materials.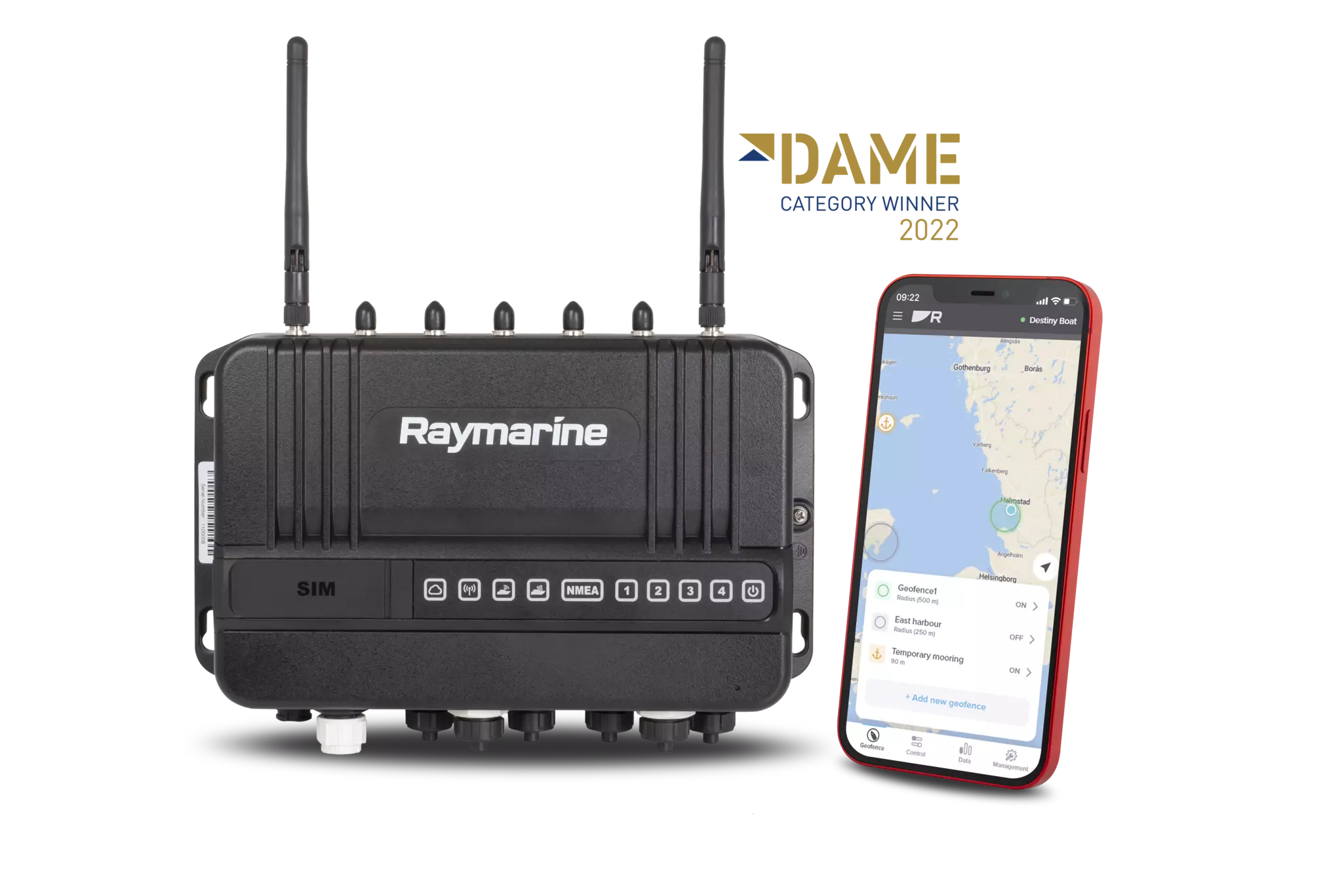 Gregoire Outters, General Manager at Raymarine said: "We are thrilled to be announced as a winner at the 2022 DAME awards, we are constantly aiming to deliver high-performance systems that make boating more stress free, in which onboard connectivity is crucial. We are delighted to be recognised for YachtSense Link, an integral part of the new YachtSense Ecosystem which enables complete onboard and offboard integration for a smart home on the water."
YachtSense Link allows crew and family to connect Axiom® displays, phones, tablets, and PCs to a unified onboard network. It automatically switches between marina Wi-Fi and mobile networks to ensure you are always connected. Users are also able to combine YachtSense Link with the Raymarine mobile app for remote access to the Raymarine network, with added security of remote GeoFence vessel monitoring. YachtSense Link also features low-voltage digital switching / monitoring channels for controlling and monitoring onboard electrical devices like pumps, batteries, lighting, and more. YachtSense Link, along with a host of products from the Raymarine portfolio are on stand number 01.111 during the METSTRADE exhibition.