Greater Accuracy, More Speed
The latest update to Raymarine's LightHouse OS for Axiom chartplotters helps sailors get the most accurate speed possible from their paddlewheel speed transducers. Accurate speed is critical for gauging performance and calculating true wind speed and true wind angle. Sailors looking to squeeze every knot possible from their rig know that without an accurate rate, you can never be sure you are achieving your boat's full potential.
Automatic Speed Calibration is a patented calibration technique that removes the tack-to-tack, heel, and linearity errors commonly found in paddlewheel speed transducers. The calibration routine is built into every Axiom display and is simple to operate.
On your Axiom display, touch Home… Settings… Network. In the network list, find your DST-810 transducer and select Calibrate from the popup menu. You will have choices for manual or automatic calibration. Choose Automatic, and you will see a screen like this.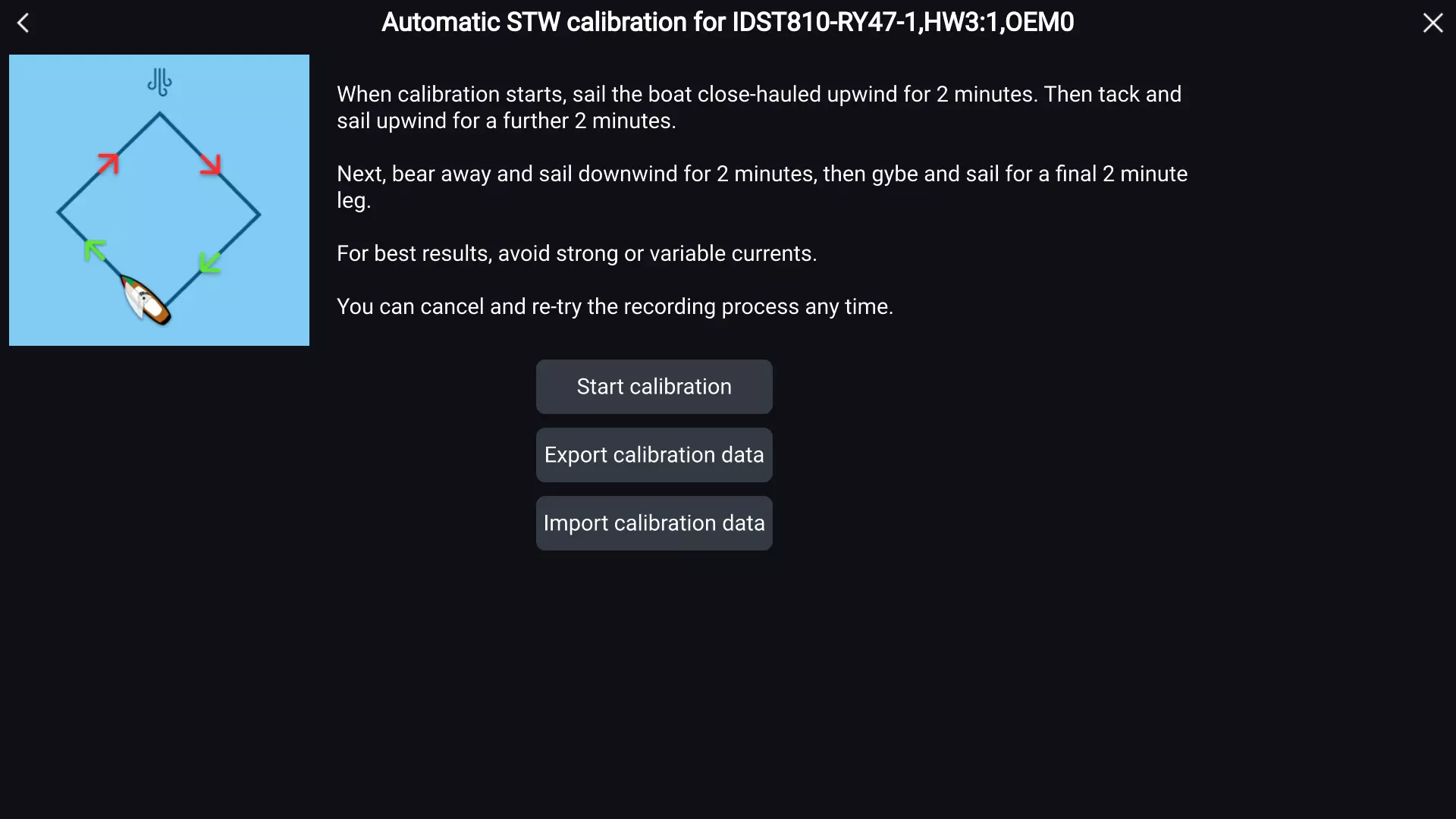 Tech Tip! This calibration process requires a DST810 transducer in the system with the Attitude PGN enabled via the Airmar Cast app.
Automatic calibration is performed by sailing the boat over a diamond-shaped course, preferably in an area free from strong or variable currents. Following the on-screen prompt, begin by sailing the boat close-hauled upwind for 2 minutes, tacking and continuing for two more minutes. Next, bear away and sail downwind for 2 minutes, then gybe and sail a final 2-minute leg. During this time, Axiom will take constant measurements from your transducer and other sensors onboard and process them through the algorithm. Axiom saves the calibration at the end of the run, and you are now ready to sail with far more accurate speed and true wind information.
Automatic Speed Calibration is compatible with the DST-810 Smart Transducer. Expanded support for other speed transducer models will be coming in future updates.