Enhanced Autopilot Control
The swipe-out sidebar on Axiom chartplotters is a handy tool that gives you fast access to Evolution autopilot controls. Axiom offers simple controls to engage the autopilot, adjust your course, or follow a waypoint or route. Beginning with the LightHouse 4.5 release, we have added a new sailing-specific autopilot mode to Axiom.
Steer to Wind Angle Mode
When enabled, Steer To Wind Angle Mode will hold the boat at your preferred angle to the wind using wind data from the wind transducer.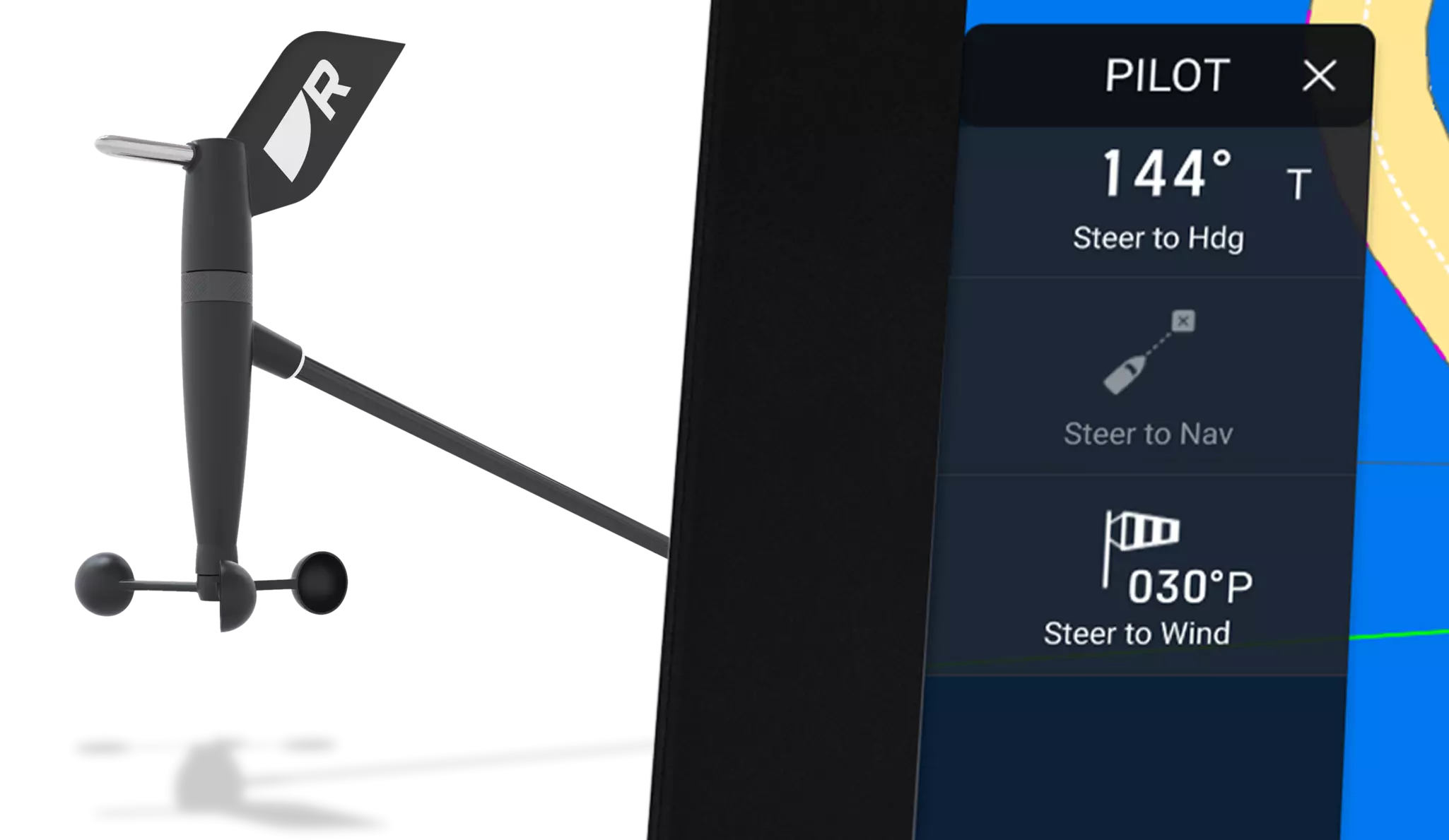 Tech Tip: Are you missing the Autopilot Side Bar? Make sure autopilot integration is enabled on your Axiom screen. Touch Home… Settings… Autopilot and toggle the switch to enable pilot integration.